Here are my layouts that I did for the January challenges at DSDI - such a great learning experience!
This challenge was hosted by purplesparkly (aka Giggly Polka Dots - one of the designers I work for) Our challenge - a photoless layout, but I snuck in a couple of photos - a lion and a giraffe from my Cameron Park Zoo archive. I blended the lion into a GPD paper, and used the giraffe as paper for my letters ZOO! Love that word art that I made!
Digital Credits:
Background paper - made by me using Giggly Polka Dots THANKFUL FOR FALL paper 11 (used a Time machine photo effect on it to soften the color); a photo of a lion from my collection, a CU grunge mask (NO CREDIT REQUIRED) all merged together!
WordArt - made by me using Jen C Designs IN THE WOODS (leaves), 3 Li'l Monsters Designs ACROSS THE PICKET FENCE (flower); giraffe photo to clip out the letters.
Frame - made by me using KCameron CU Fabric Overlay (one of my staples!!!)
The hostess picked an inspiration piece by
Shabby Abby
and it was our job to create a layout using it for inspiration. And, you know I love butterflies and Fall color palette so here is what I did ...
Digital Credits: DSDI Collab AUTUMN FUN; Charm City Scraps AUTUMN SPICE; JCarsonCU AUTUMN Mix (flowers) font - Segoe script, gungsuh

Photos - Monarch butterflies at Zilker Botanic Gardens, Austin, TX 11.19.2011
GO FOR THE PINKS (OR BLUES)
This is the monthly color challenge, and it was really a challenge for me since I didn't own any of the kits that were suggested for the color palette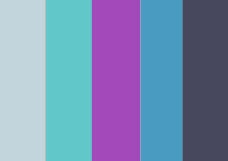 So I had to do a little creative colorizing on what I did have available ...
Digital Credits: Jen C Designs DIVA (recolored) ; Mad Genius Designs BRRR (recolored); Jen C Designs SINGULAR FOCUS template; font - Curlz MT

Photo - taken at Homestead Handcraft Farm near Waco, TX -
So what do you think, is it a bird or a bug?
(Leave a comment or send me an PM at DSDI - poki04)
This is one of my CT layouts for January!
MADE IN THE SHADE
(TEMPLATE CHALLENGE)
Digital Credits Jen C Designs QUALITY TIME (not at DSDI yet) template Jen C Designs MADE IN THE SHADE TEMPLATE Jan; font - Librarian, Pea Nicki
This is the challenge that I hosted for DSDI in January (I've been hosting this challenge since July 2011) I did a gallery search, and picked 5 layouts in the gallery. I wrote a description of the layout and that description is what each person receives as their menu for the ORDER UP. I asked the first person who completed the challenge to pick the number for me to do - she picked #1. And this is what I did with this description:
1. Use one solid, one patterned paper as background.
2. Add a single photo cropped as a square.
3. Add a frame on top of the photo but not around the photo.
4. Use on large element to accent the photo.
5. Scatter something under the photo layer.
7. Date in half circle.
At the end of the month I will be posting all of the original layouts, and the participant layouts created by following my descriptions on the
ORDER UP Thread
in the DSDI forum - be sure to check it out!
Digital Credits: Giggly Polka Dots THANKFUL FOR FALL and THANKFUL FOR FALL ADD ON; (flower, glitter) 3 Li'l Monsters Designs AUTUMN CHARM; fonts - Segoe Print, Segoe Script. Wordart title made by me. Frame made by me in PSP x2

Photo - sunset on the lake near my home 10/30/2011 - a beautiful place to live!
RADIOACTIVE (FONT) CHALLENGE
This challenge was hosted by Gail this month, and she picked a font called BREADY as our font for the challenge. Being the FONT ADDICT that I am - of course I had to go get it and try it out. Here's what I did with Bready - the wordart was created with the font in multiple sizes.

Digital Credits: Marie H Designs POETRY OF THE SEA
font - Bready

Photo - Beach Access #12 on Ocracoke Island NC - we've been there twice off season (in May) and had the beach completely to ourselves! What a beautiful time!
This is a mini kit challenge - with a freebie kit offered in January by Wyld Peas Designs - love those non-tradional colors for winter!

Digital Credits Wyld Peas Designs
BUNDLED UP
(Jan The Works mini) template 3 Li'l Monsters Designs PHOTO STRIPS; Font - Jenna Sue
Photos - Blake in the snow Feb 2011
This is our embellishment challenge and we were asked to add wintry elements - I love this kit by Two Cute Kids, but had to really search for a photo (I've overused what few snow pix I have from Feb 2010 - hopefully my friends will send me some soon - I don't want to see snow here!!!! I prefer the 70 degree day we are having today 1/22/2012!)
Digital Credits: Two Cute Kids Designs
SNOW DAZE
; Jen C Designs SINGULAR FOCUS (template) Font- Century Gothic
Photo - Our one and only snow in 2010!
MnMommy2 wanted to see a collection - so I gave her a collage of my reindeer collection! (I still need to "stuff" them somewhere - they are still on my sofa!)
Digital Credits: DSDI Collab IT'S SNOW FUN
font - Santa's Sleigh

Photo - The PILE of reindeer I have received as gifts since I said I like reindeer!
This is the Quote Challenge - we were given a choice and I picked this Louisa May Alcott quote: "Far away there in the sunshine are my highest aspirations. I may not reach them, but I can look up and see their beauty, believe in them, and try to follow where they lead!
WHAT'S COOKIN' GOOD LOOKIN'
This is a recipe challenge hosted by scrapastrophe this month - here was our recipe.
1. 2 patterned papers, 1 plain paper.
2. 1 doodle border
3. 1 doodle frame
4. 1 paint splat
5. 2 flowers (may be repeated)
6. 1 swirl (may be repeated)
7. 1 curly ribbon,
8. 1 photo
9. 1 alpha
Quite a list - and here's my layout ...

Digital Credits: Giggly Polka Dots CATERPILLAR

I also borrowed and altered elements from
Giggly Polka Dots GRANDMA'S OWLS (border, frame, flowers, swirl, button)
Giggly Polka Dots HIPPIE GRUNGE (splat)
Jen C Designs CHANGE (ribbon)
Mad Genius Designs PURPLE SWIRLY ALPHA (recolored)

Font - Pea Nicki
Quite a mix-and-match with a little creative colorizing!
We always leave a little graffiti around the gallery - this month it is a thematic signature, showing a fresh start for a new year!
Digital Credits: DSDI Collab IT'S SNOW FUN